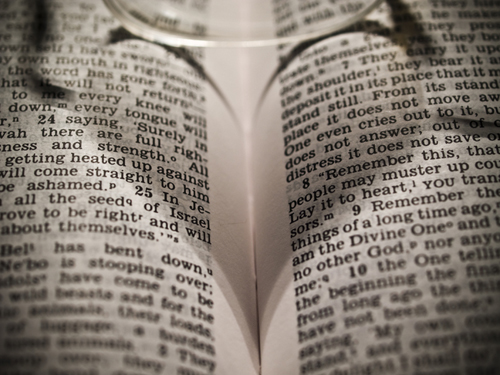 Hello Everyone!
With a new year, many people commit themselves to doing better in some area of their lives. Often that is a resolution to read Scripture every day and spend time in prayer. If you're one of those people, we want to cheer you on! God has given us a written record of His story and His heart. Spending time to consider these things is good for us on several levels: heart, mind, and soul.
If you miss a day or two, don't give up. Learning diligence takes time and effort – like exercising. Just get back into your routine with the Lord and His Word as quickly as you can.
I will meditate on the glorious splendor of Your majesty, And on Your wondrous works.(Psalms 145:5 NKJV)
Agape,
The King's High Way Staff    
---
Prayer Update
Dearest Intercessors.

The breathtaking photo I chose for this month's prayer letter makes me think of the all-important spiritual truth God is speaking to so many of our hearts right now.
Winter can be a hard season, but, it also has its' own unique beauty, and God-given purpose for it's particular time. So, for those of you who are going through a winter season in your lives, or are close to someone who is, I pray this will be an encouragement to your souls.
I read on a greeting card a long time ago "Memory is the power to gather roses in winter." And as Christians, don't we understand how true that is? In the gray seasons, when we feel like our Lord is not hearing our heart cries, when we feel as though the sun will never break through again and give our hearts a much-needed lift, we need to recall how our Lord has always broken through on our behalf. We need to recall our past deliverances.
We need to remind ourselves of His great love for us and His faithfulness to his own. We need to remember that each season of life has its' purpose to accomplish the ultimate plan of God in each of our lives—which is to conform us to the image of his Son, Jesus. So, as with the seasons in nature, God allows the gray & dark times of winter to touch our souls, but He also brings the beauty of new life in the spring, and the glorious radiance of the SONshine in the summer season. He is skillfully, lovingly weaving each season into our lives, molding us, testing us, purifying us, conforming us to reveal more of the character and life of Jesus in us and through us. Hopefully, we willingly yield to His process and trust Him no matter what each season brings.
We are praying that each one of you, our dear and very precious brothers and sisters in Christ, are wonderfully blessed in this New Year. May you feel completely, continually wrapped in the warmth of the arms of Jesus, knowing that HE is Lord of all seasons AND, that his very great and precious promises will never fail!!! Hallelujah!!!
With our deepest love and thanks for your love for Him and for us!
Kathryn Taylor and the King's High Way Staff