The Way of Agape, Chapter 3
Love With No Strings Attached
I once read an article in the Los Angeles Times that made a very big impression on me. It told the story of a nine-year-old girl flying from England to the United States to have a kidney transplant. The girl's parents had raised all they could toward the operation, but had managed to raise only $7,000, far short of the $30,000 total cost.
The people on the flight from England to the United States somehow heard of the little girl's plight. Unconditionally, they began to give of themselves all they could; men gave watches, cash, and checks. One man wrote a check for $10,000. Women gave rings and any other jewelry they had. The people on that plane raised an amazing $23,000! That, plus the $7,000 the parents had raised made the exact amount
needed.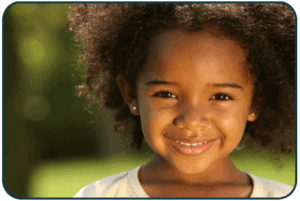 The beautiful thing about this story was that the little girl's nationality, religion, or social status didn't matter to the people on that plane. They didn't say, "Well, let's see here, I will lend you this money, but you must pay me back." They just gave all they could give of themselves with no strings attached.
When I think about this story, I think of God's Love, because God's Love does exactly the same thing. It's an unconditional giving of yourself for another with no strings attached. God's Love is a Love that keeps on loving even when the object of that Love ceases to please or even tries to stop that Love from coming. This is the kind of Love we will learn about in the next several chapters.
What Is God's Love?
What is God's Love? The Bible tells us that God's Love is a Person. 1 John 4:7-8 notes, "Beloved, let us love one another; for love is of God, and everyone that loveth is born of God, and knoweth God. He that loveth not knoweth not God; for God is Love." (emphasis added)
God's Love is a supernatural Love poured into our hearts the moment we invite Him in to take control of our lives. It's God Himself who comes into our hearts at that moment, and He is that Love!
This personal Love is what makes Christianity so totally different from all the other religions in the world. Christianity is the only religion where God Himself (who is Love) comes to dwell within each one of us.
A precious story exemplifies this truth. About 15 years ago I read Arthur Katz's book, Ben Israel. Mr. Katz, a brilliant Jewish philosopher and teacher at the University of California at Berkeley, decided to go on his own quest to find God. He literally traveled all over the world to find Him.
While riding on a train in Germany, Mr. Katz happened to sit next to a young Christian girl who had only recently become a believer. They began to talk about God. A few minutes into the discussion, Mr. Katz sarcastically asked the young woman, "What makes you think your Jesus is any different from all the other religions in the world?" The girl simply and lovingly looked at him and said, "Because Jesus is God. He is Love and He lives in my heart."
This response was not what Mr. Katz had expected, and caught him totally off guard. He could not refute her from his intellect. For months, those simple words echoed in his mind… "Because Jesus is God and He lives in my heart."
Finally, Mr. Katz found himself in Jerusalem, Israel. A Jewish Christian befriended him and shared his own testimony. After having much love and compassion bestowed upon him by this Israeli, the Holy Spirit broke down the walls of Mr. Katz's heart and he accepted Christ as his own personal Messiah. The God of the Universe, who is Love just as that young Christian girl had testified, came to live in Arthur's heart.
Definition of God's Love
To define God's Love, let's read how God Himself de scribes His Love in 1 Corinthians 13:4-8: "[God's] Love suffereth long, and is kind; [His] Love envieth not; [His] Love vaunteth not itself, is not puffed up, Doth not behave itself unseemly, seeketh not her own, is not easily provoked, thinketh no evil; Rejoiceth not in iniquity, but rejoiceth in the truth; Beareth all things, believeth all things, hopeth all things, endureth all things. [God's] Love never faileth." (emphasis added)
Listen to these verses again in a more modern translation to get the full impact of God's definition of Love:
"God's Love is very patient and kind, never jealous or envious, never boastful or proud, never haughty or selfish or rude. God's Love does not demand its own way. It is not irritable or touchy. It does not hold grudges and will hardly even notice when others do it wrong. It is never glad about injustice, but rejoices whenever truth wins out. If you love someone [with God's Love] you will be loyal to him no matter what the cost. You will always believe in him, always expect the best of him, and always stand your ground in defending him. God's Love never fails." (Living Bible, emphasis added)
God's Love can do these things because it is not a human love. Please hear this—loudly and clearly. This is where we so often become confused. God's Love is not a human love! It's a supernatural Love! God's Love is a supernatural Love because it's not de pen dent or based upon human understanding, human de sires, or human emotions. It's also not based upon the other per son's responses, or upon the circumstances we are in.
God's Love is a Love that is dependent only upon God. He is always faithful, always trustworthy, and always reliable. No matter how we feel or what we think, no matter how another person responds, and no matter what circumstances we are in, God always has Love for that other person, even when we don't.
In the Greek language, God's Love is called Agape. Agape represents something greater than what most of us can even imagine because Agape is God, and no one can really fully comprehend God.
The Greek word Agape was coined exclusively for its specific use in the New Testament. Every time it's used in Scripture it means, without exception, God's pure and divine Love. Besides the Bible, there is no other usage of the word Agape in literature. (There is one exception: a counterfeit )
Therefore, since there is no precedent upon which to define Agape, the true meaning, nature, and purpose of God's Love is not easily understood. This is why there is so much confusion in this area and why the enemy of our souls rejoices. Let's be educated, then, and learn exactly what God's Love is, and how to love and be loved as He desires.
Characteristics of God's Love
Agape is the only unconditional, non-reciprocal, freeing, other-centered Love there is.
God's Love is unconditional because it loves no matter what. In spite of what the other person does or how he responds, God's Love keeps on coming. Even though the other person tries to stop it from coming, God's Love still flows to him unceasingly. (God's Love is a paradox because it can be both unconditional and conditional at the same time.)
God's Love is a one-sided Love because it doesn't have to be returned to be kept alive. In other words, it's not "I'll love you, if you will love me;" it's "I'll love you no matter what!" God's Love is an initiating and unilateral Love —that is, it's the first to reach out.
God's Love is a freeing Love because it not only frees the person loving from his own expectations and presumptions, but it also frees the one being loved by making no demands upon him and allowing him to respond from his real feelings and not from his defenses. In other words, it's a Love that not only lets us be who we really are, but it also frees the one we are loving to be himself. All our relationships will be affected when we love like this.
Lastly, God's Love is an "other-centered" Love because it always puts the other person's interests above their own.
from Faith In The Night Seasons by Nancy Missler
©2010 The King's High Way Ministries, all rights reserved
www.KingsHighWay.org
Everyone is permitted to copy and distribute verbatim copies of this document, provided they do not change it AND all copies include the following: by Nancy Missler, ©The King's High Way Ministries, www.KingsHighWay.org, Used by Permission
---
You Might Also Like: